Adding more as I continue to inventory!
Please continue to check back for new items!
Visit us at our store!
The War Room
53 Pleasant Street
Claremont, NH 03743
(603) 542-5088
Hours: Monday (call first)
Tuesday & Wednesday - 10 am-5 pm
Thursday & Friday - 10 am-6 pm
Saturday - 10 am-5 pm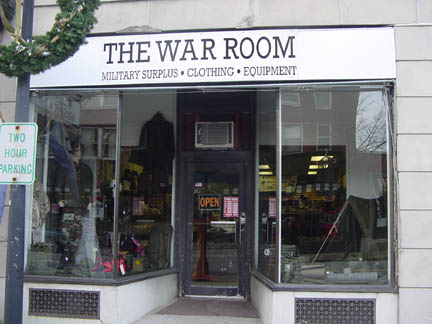 All items listed on this web site are 
available at our store.
We imprint Dog Tags on site for $7.00 a set.
Items listed here are Made in the U.S.A.
and are Genuine US Military Issue
(unless otherwise noted in product description)
We are not a "drop ship" website. 
We have actual inventory at our 
"brick-and-mortar" location.
If you are looking for something specific - 
call us, we may have it!
We'll be adding more to our on-line store - 
Keep checking back!